My client, a dressmaker in the Scottish Highlands, was looking for a brand identity and business card to launch her business.  She was keen to use pattern in some way, not only emulating the fabrics she worked with, but also her creativity.  A fan of Charles Rennie Mackintosh designs and paisley patterns, she wanted a design that celebrated nature, with a hand-made quality.  I began the process by creating a series of hand-drawn designs that captured this style and feeling.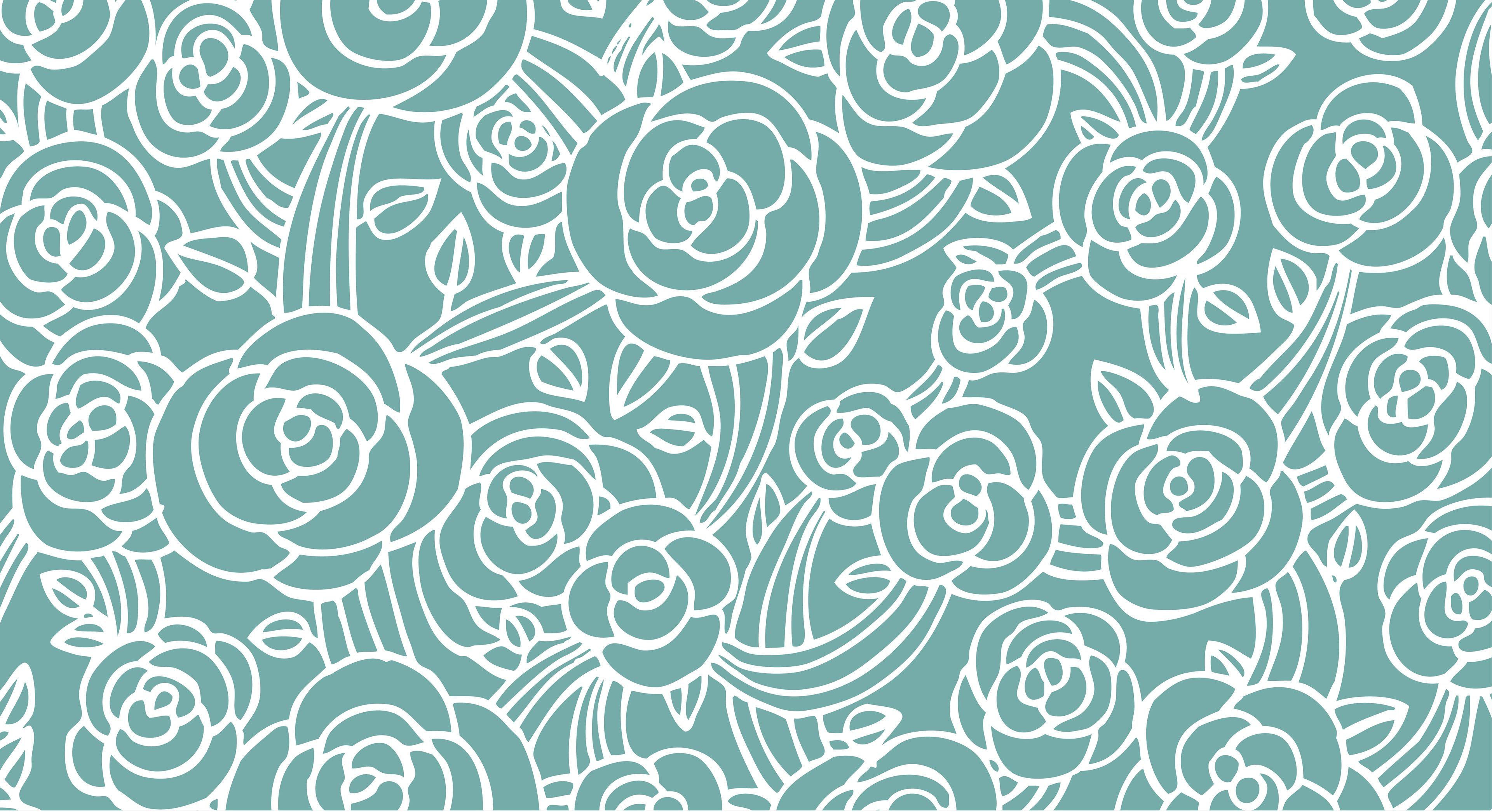 In collaboration with my client, I took the most successful patterns and began to experiment with placement and colour combination on a card design.  The teal colour was a particular requirement for her.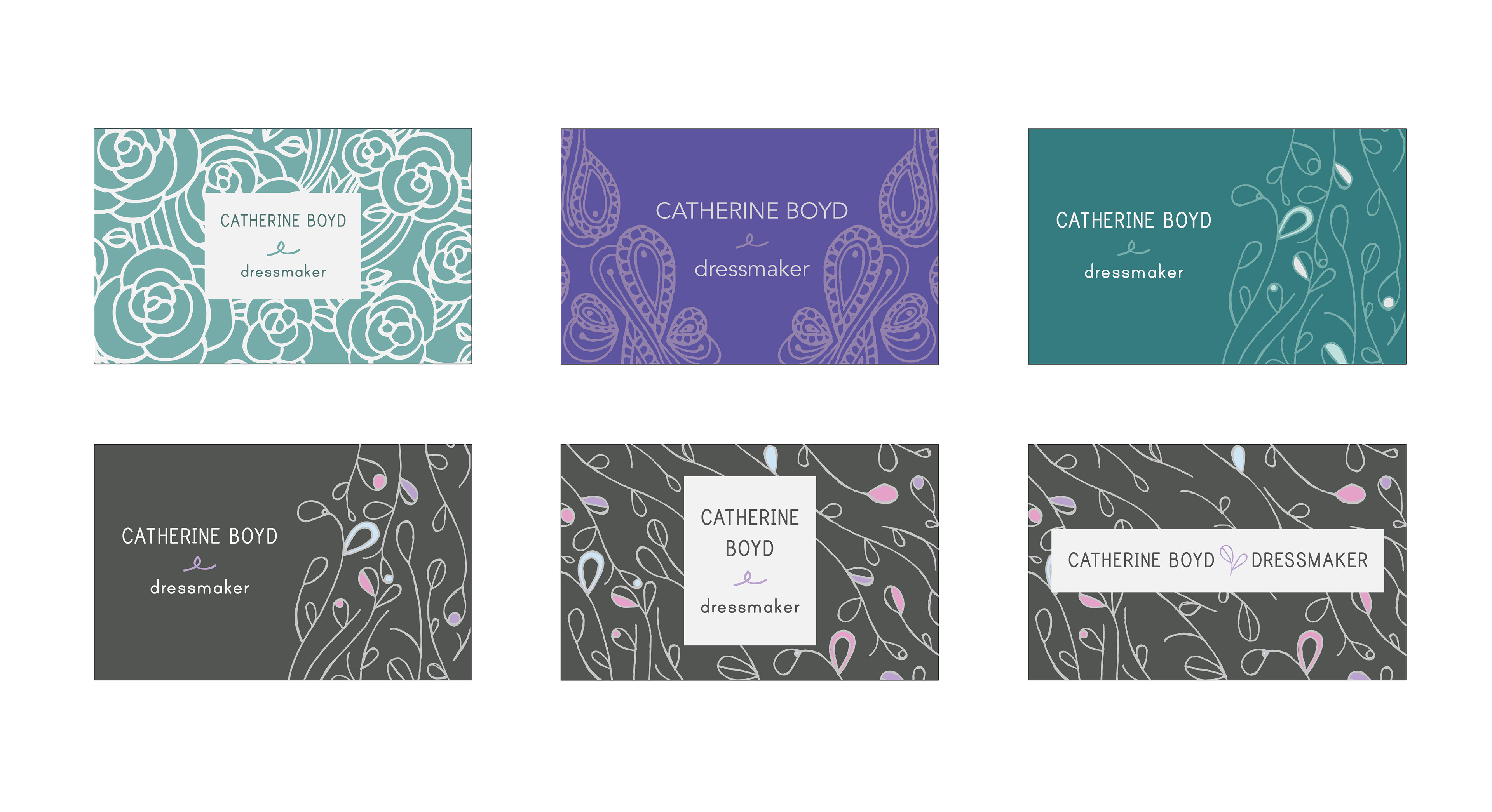 The final design was created in a vertical format.  The idea behind this was not only that it is a little more unusual, but also that it works perfectly well as a swing tag for completed garments - just punch a hole in the top and add a ribbon!  The cards were die cut with rounded corners to reflect the curves within the pattern, but also to add to the friendliness of the overall design.
Finally, I created a couple of simple banners to be used on adverts that the client will create herself in the future.